18/Apr/2023 11:00 - 17:00
Povo 1, floor +1 and Povo 2, entrance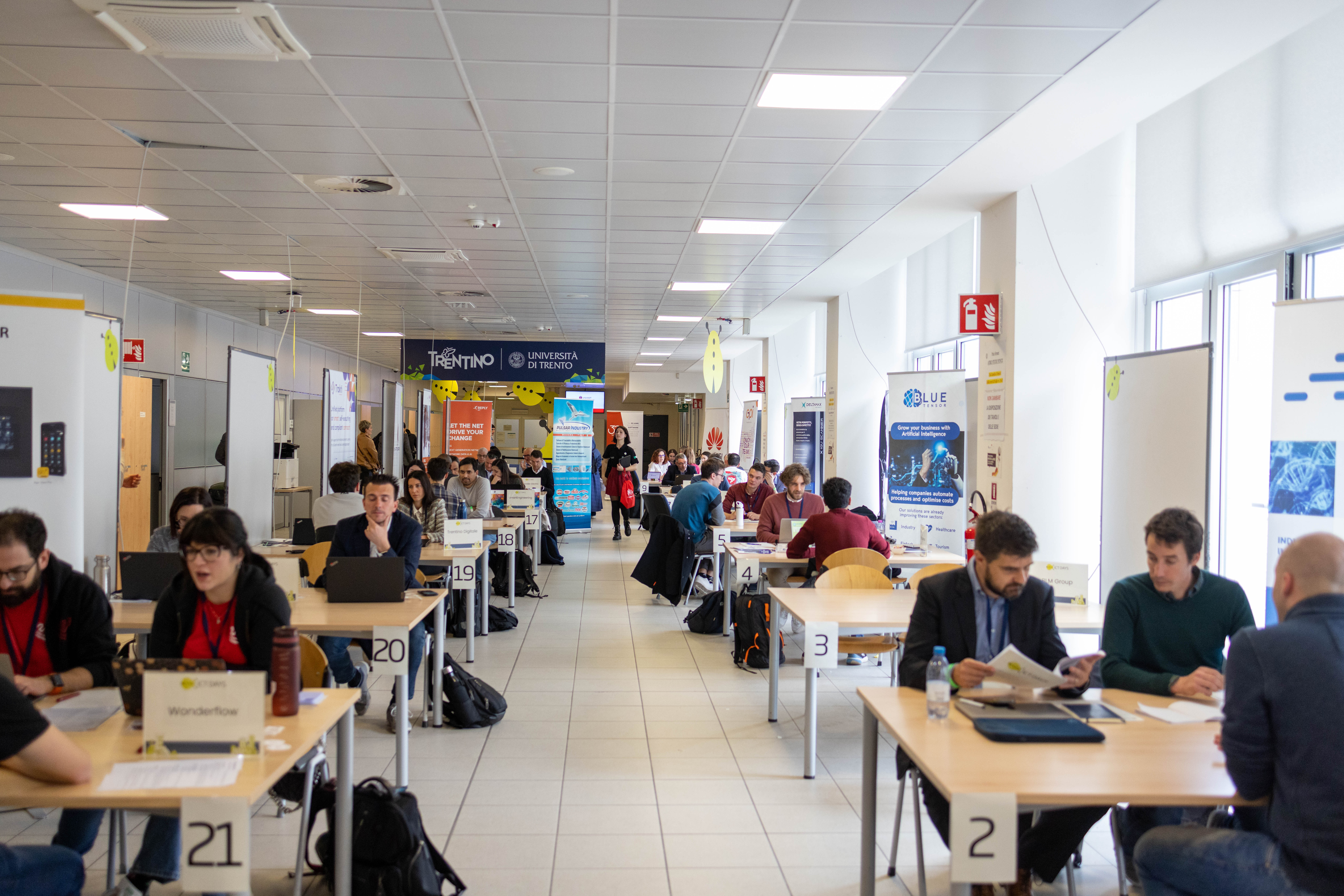 Companies meet students
What: Guidance and placement event
How: One-to-one interviews (10 minutes each).
Check the arrangement of the companies
Students
By participating in the event, students will have the opportunity to:
meet the HR representatives of the participating companies
find internship or thesis opportunities in the company
gather information on job opportunities
learn more about the profiles most in demand by the job market in the ICT field
In order to take part in the interviews, students will have to fill in a registration form in a dedicated website which will be available from 11 April at 9:00 am to 17 April at 10:00 am. By registering, they will be able to book one or more slots and view the profile of the participating companies, their internship/thesis/job offers and their requirements.
The list of participants companies (and their profiles) are visible in the dedicated website.
Companies
Participating companies will have a fixed workstation available where they can carry out interviews with our bachelor, master and doctoral students for potential internships/thesis or for post-graduate and/or doctoral job opportunities.
The event also aims to make newly enrolled students aware of the needs of the job market and which profiles are most in demand by IT companies, as well as to give them the opportunity to experience a real interview.
As places are limited, company applications will be assessed.
NOTICE: The pre-registration call is closed. The selected companies will be contacted by 30 March to complete their profile on the website and define the slots in which they will be present for interviews.